JOIN THE SPORTYBEANS FAMILY!
If you are passionate about working with children, love Sports and are looking at integrating them both into a successful and rewarding business opportunity, then the SportyBeans franchise is the way to go.
Make a difference in the lives of young children while making a positive difference in your own!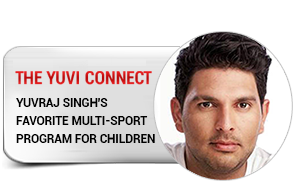 ---
Why SportyBeans?
At SportyBeans, we believe we can make a difference—a difference in the lives of children and young professionals. We have long subscribed to the quote attributed to JFK which reads:
" Children are the worlds most valuable resource and its best hope for the Future! "
Apart from being a high potential business, the sense of fulfilment that comes from making a positive impact on a kid's future is the most striking aspect of the SportyBeans franchise opportunity.
We have the opportunity every day to see and feel the difference that we're able to make. You can make a difference too — for the children in your programs, for your family and for yourself. Owning your own business is not for everyone, but for those with the passion, determination and skills to succeed, a SportyBeans franchise can be a way to control your destiny and create your own security.
The SportyBeans business model has been developed and refined over the last 3 years. Our superior training, methodology and curriculum results in a high quality children's sports program that can be operated with limited overhead costs. The business can be operated from your home in the early stages and yet is scalable, giving owners excellent opportunities for growth.
Educators, health care practitioners and parents are increasingly aware of the benefits of physical activity for children. There is also a growing awareness of the importance of starting at the earliest ages. Today's busy parents often rely on high caliber programs offered outside of the home and within their community. SportyBeans meets that need and offers age-appropriate instruction that has been developed with the hundreds of children that have benefitted from our programs.
SportyBeans offers weekly programs, camps and clinics (during school holidays), birthday parties and special events. SportyBeans programs are offered right in the community at venues such as community centres, social clubs, schools and local recreational facilities. Our instruction is age-appropriate and focuses on 9 popular ball sports: hockey, soccer, basketball, baseball, volleyball, tennis, golf, rugby and cricket. Instruction is carefully designed to focus on improving gross motor development, physical strength, balance, stamina, coordination and social skills. Through creative instruction, customized sports equipment and positive encouragement, children have the opportunity to learn and participate in sport in a fun and exciting environment. Children are taught the fundamental skills of each sport and have the opportunity to practice and refine these skills individually and in game situations. Creative games and activities are incorporated into classes, which allow children to interact with peers while acquiring a range of skills essential for sport and life.
One of our greatest strengths is the quality of our instruction—for children, for coaches, and for our franchisees. As a franchisee you would participate in our one-week training program prior to launching your business. You would have access to our training manuals, which detail week-by-week lesson plans for each program. You would also have ongoing training in our methodology, as well as the business, marketing and administrative support to help you develop operate and grow your business. The quality behind our programs and sessions is a result of dedicated research aimed at making our sessions fun and interesting for the kids. Hence it's not what we offer but how we offer it that differentiates the SportyBeans offering. A SportyBeans franchise is available for a relatively low total investment, making it an affordable way to start making a difference.
Frequently Asked Questions about SportyBeans Franchising
SportyBeans is a non-competitive multi-sport program that introduces children between the ages of 2.5 to 8 years to nine ball sports (soccer, hockey, basketball, baseball, volleyball, tennis, golf, rugby and cricket).
SportyBeans began in 2009 with a single location and now has several locations across India. We are proud members of the Indian Franchise Association (IFA).
SportyBeans franchise territories are available throughout India. Please indicate your preferred area on the Request Information form or contact us to check for availability in your area.
Yes, if you are interested in acquiring the license for a market outside of India, please describe this on your Request Information form.
An educational background in kinesiology, early childhood education, recreation management, physical education or personal training is helpful but not required. Experience running a successful business is also an asset. Ultimately, if you have a love of sports and children, and the determination to succeed, SportyBeans may be a great fit.
As a SportyBeans franchisee you would participate in our pre- and post-opening training programs. This would include training in our methodology, lesson plans and coaching techniques. You would also learn all aspects of the business including programs setup, administration, marketing and financial controls.
We want you to be successful. You can count on us for regular training on SportyBeans programs, as well as assistance with demographic research to set up locations. We have a library of marketing materials and we can also advise you on other business issues if needed.
Your total investment to become a SportyBeans franchisee, including your initial training and post-opening support, is surprisingly low. More information may be found in our disclosure documents, which you would receive at a point in our discussions when you require more facts to make an informed decision.
Some franchisees choose to continue working, at least part-time, during the early days of running their own business. However, most decide to devote themselves fully to their new SportyBeans franchise within their first year.
SportyBeans is not permitted to make claims regarding franchisees' potential earnings. Many factors play a role in the success of a business, including local market conditions and the skills of the owner. When you conduct your due diligence after receiving your disclosure documents, you should be able to make an assessment as to the potential.
If you want to find out more, click on the Franchise Opportunity banner above to fill in the Request Information form.
---
Become an Owner
If you are interested in SportyBeans and want to explore the opportunity further, here are the steps to follow:
Find out more by clicking on the Franchise Opportunity banner above to fill in the Request Information form.
We will call to talk with you about your interest in SportyBeans. This initial conversation is a way for us all to begin to get to know one another, and for you to ask some of the questions that are on your mind.
During this stage, you will be researching and considering your options, planning your business and looking into the financing you may need. This may include talking with some of our experienced operators to gain their valuable insight.
If you wish to explore the opportunity further, and we feel you are a good candidate, we will invite you to visit SportyBeans headquarters. Here you will meet the team: the management and founders, staff and coaches. You will see a variety of SportyBeans classes in action, and you will gain a much better understanding of who we are and what we do.
At this point you will complete your due diligence. You will put together your business plan and secure your financing.
When you have decided that you are ready to commit to operating a SportyBeans franchise, we will ask you to sign the franchise documents.
Before you start your business, you will return to our headquarters for training. You will become thoroughly trained in our methodology, curriculum and classroom management techniques. We will train you as a coach and as a trainer, so that you in turn can train your own coaches. We will show you how to interview and hire staff. You will also learn how to manage your business including how to set up and market programs.
It's time to launch your business! With all of your preparation, you should be off to a good start.
Become an active member of our family of franchisees. You will participate in our regular franchisee teleconferences to share best practices across locations. We are here for you and are open to discussing your questions, ideas and challenges.